Network
Sewer & Watermain
Network Sewer and Watermain specializes in the installation of Sewer & Watermain infrastructures since 1994.
LEARN MORE >

Network
Underground Utilities
Network Undergound Utilities provides services to the market sectors of Energy, Hydro, Bell, Fiber & street lighting.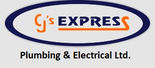 CJ's Express
Plumbing & Electrical
Over 40 years of knowledge & expertise,we offer quality service and reliability.We service residential, commercial and new construction.